Subscribing to the Regulatory Information Services
Nurlan Khusainov
Electrical Engineer, Agip KCO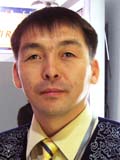 "Ever since we had the standards database at the disposal of our electrical group, there wasn`t a single day that went by without us having to use it. It has become the absolutely essential design tool for me and my colleagues!"
When you subscribe to the Regulatory Information Services, you get direct access to the largest library in the world of technical regulations and standards in use in Kazakhstan. Find out about the components and advantages of a subscription here.
Our subscribers are surprised how they got by before without our information support. Read testimonials from our clients here.
Read the software license rules and the texts of the license agreements here.
Get information on prices, discounts, and payment methods here.
Read the subscription terms and procedure and place your subscription order here.